The Defiant Movement Interview: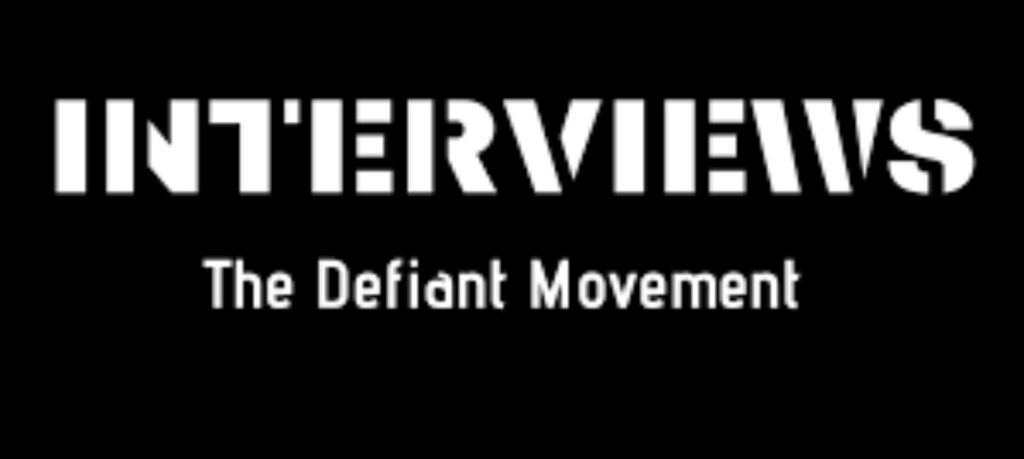 Meet Mercedes Molloy – an innovator, survivor, and activist. As a freshman in university, she is the founder of the Safe Squad Mobile App, a free app created on the basis of ensuring safety and peace of mind for its users. In her incredibly inspiring journey, she has used her traumatic experiences of being a survivor of rape by turning pain into power – the power of progression and innovation.
Using her platform, Mercedes says that she wants to champion access to healthcare, representation in media, and advocacy for Gen Z. Likewise, she is immensely passionate for working to empower disenfranchised communities and provide them with greater platforms. Molloy says that she "engages in conversations to bring about positive change from a place of service and progressing culture."
I am a freshman at The New School, a private university in Manhattan. It's notable that I did not come from a STEM background. From a young age, I have always had a love for politics and underrepresented social issues and was actively involved in bi-partisan lobbying with United Nation Foundation's Girl Up Campaign certainly took STEM-related classes in high school, but it was never anything I intended to pursue. I always planned on majoring in political science. And yet here I am creating an app not exactly in alignment with political science, but my love for the underrepresented is certainly carried out throughout the app.
Her experiences as a survivor have evidently transferred into her work as an activist and founder. She wanted to be of service and provide a solution for individuals in vulnerable circumstances by creating a gender-neutral app that addresses the issue of safety and develop of platform for others to speak out and have a voice.
For a long time, I struggled with the fact that I was raped. I was angry and frankly didn't understand how people can get away with such terrible things. But then I realized that I could not change what happened to me in the past, but I had the power to change my narrative and be empowered by helping others who were unable to speak out. For me that was the best part of healing. I became the role model that I always hoped to see. And I am proud to be a part of survivor based advocacy and be contributing to a solution for a better and safer world.
Safe Squad will be available on all devices and "serve as a hub of information that aims at providing the ultimate safety of user and peace of mind for their loved ones."
In the event of danger, the automatic SOS messaging system will be triggered and will alert the user's chosen emergency contacts with their location. Safe Squad is a free service based on the generosity of sponsors. As safety is a fundamental right, which should be available to everyone regardless of socioeconomic background, therefore there should not be a cost associated with it. The objectives of Safe Squad is to uphold and encourage the following principles: Ensuring safety in the community at large and the importance of giving back by helping those who are in vulnerable situations and desperately need the issue of safety to be addressed and a solution to be developed. Safe Squad is our Solution.
The app is also equipped with many interesting and unique features:
afe Squad is user-friendly, visually appealing, and most importantly, discrete. The following features have made Safe Squad an app which can easily be incorporated into one's daily life

Discrete Calendar interface

Serves as a necessary camouflage by not being noticeable to potential perpetrators. The user can input their event details including: event name, time frame, and location.

Color Safe Code

The purpose of the safe code is to validate the user's safety, with a personalized code that is not easily able to be reproduced or guessed.

Automatic SOS messaging System

In the event of an emergency the automatic SOS feature will be triggered and will send a message directly to your chosen emergency contacts (your Squad).

Session expiry feature

The app will display the alarm screen with the option to snooze or close automatically if it exceeds the provide event time frame
At The Defiant Movement, we continuously seek to "dare to defy" barriers, break through boundaries, and destroy glass ceilings. Mercedes Molloy inspires us because she has been undoubtedly "defiant" in her own journey.
My biggest challenge was overcoming being raped and learning not to view myself as a  victim, and that I am not a product of what happened to me, I am who I choose to become.  I refused to let my rapist break me. Instead, I rose like a phoenix rising from the ashes. The person I chose to be was one of action, one who works every day to ensure that the next girl out there doesn't have to say "me too".