Meet Our Founder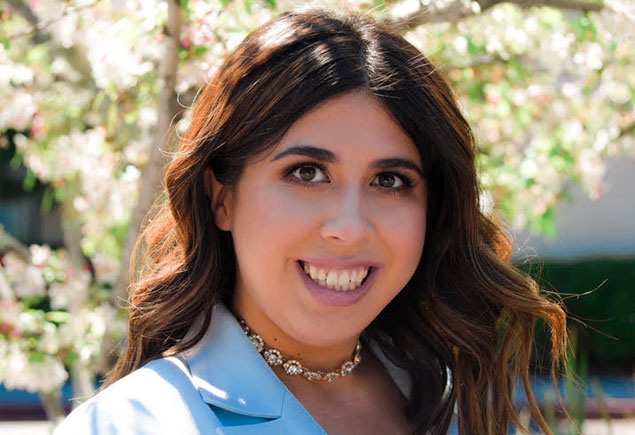 Mercedes Molloy is an incredible 19 year old young woman who has already taken her life into her own hands, molding and creating a path for herself. A survivor, activist, and founder of Safe Squad (an app committed to providing peace of mind for young women and men across the globe), Mercedes is a champion for access to safe health care, representation in media, and an advocate for disenfranchised communities.
After a traumatic life event, Mercedes has made it her personal mission to be a voice and provide a solution to alert mechanisms when in danger. It is her goal that her app will be a resource of armor among generation Z, millennials, and individuals desiring peace of mind for dear family and friends. The young activist engages in conversations to bring positive change from a place of service and progressing culture.
As a first-generation college student, Mercedes made the goal of pursuing a higher education her priority. Her hard work throughout the course of high school ensured her academic future a success, as everything she learned regarding college was solely based on research. All fourteen private universities that she applied to, she received acceptance letters from, as well as Presidential scholarships. She is pursuing a higher education in order to engage challenge to reinforce old skills while establishing new ones. She also is seeking a hands-on internship with opportunities directly associated with her major of political science. Mercedes would love to get her foot in the door of her field by gaining valuable experience and connections. Come fall 2019 she will be attending a private University in Manhattan. Mercedes is currently on a gap year in order to focus on her company and overall personal growth.
What is your passion in life?
Mercedes is a young woman who is passionate about giving back to her community. Form a young age her parents instilled the value of hard work and determination and the power of helping others. When she was five, she founded Project Teddy Bear to bring much-needed blankets, supplies, and other necessities to the Hurricane Katrina relief effort.
Over the years she has worked with a wide variety of nonprofit organizations, but the two that hold a special place in her heart are Families in Transition and Mercy's Garden. The first is an interfaith collaboration to provide food and lodging to homeless and struggling families. The second, founded by Mercedes herself, grows food to be donated to various local shelters. She has worked with United Nations Foundation Girl Up Campaign on issues of women's education, refugee education on health care, and women's rights globally.
Mercedes has also represented women in bi -partisan lobbing  for women's reproductive health rights, domestic violence, find ways to help girls in vulnerable settings and the Girls Count act.
"I am Dedicated to making an impact in my community and creating a better tomorrow."
What lead you to the development of Safe Squad?
Mercedes had an experience directly related to the issue of sexual assault and rape and felt that the issue was under represented. She sought to bring about a gender neutral solution to address the issue of safety for those in vulnerable circumstances. Her solution was to develop a user friendly app which would accurately address this need. The creation of the app has enabled her to develop a platform to speak out with and help those who have been in similar circumstance to her own but were unable to have a voice.
"For a long time I struggled with the fact that I was raped. I was angry and frankly did not understand how people get away with such terrible things, But then I realized that I could not change what happened to me in the past but I had the power to change my narrative and be empowered by helping others who were unable to speak out. For me that was the best part of healing. I became the role model that I always hoped to see. And I am proud to be a part of survivor based advocacy and and be contributing to a solution for a better and safer world. So the next girl out there does not have to say me too. Because frankly it's a club that no one should be part of."
What was your biggest challenge in getting to where you are today?
"My biggest challenge was overcoming being raped. And learning to not view myself as a victim and that I am not a product of what happened to me. I am who I choose to become."
Do you have any tips on what resources to take a look at if a person is interested in doing something similar to what you do?
"When it comes to establishing your own company, I would say march to the beat of your own drum. Be true to yourself. Don't be who others tell you to be. Know that it's no easy feat, so always be prepared. That means be proactive and do your homework (aka establishing your brand., research) learn professional etiquette and attire. Because you can't just talk the talk, you got to walk the walk."
Mercedes plans to launch Safe Squad this summer, 2019. Safe Squad is a location services app that will be available on all devices. Safe Squad will serve as a hub of information for family and friends. In the event of danger, users are able to alert family and friends on location. In the event of danger, the app will notify authorities and emergency contacts.
To keep up with the launch of Safe Squad, follow them on IG @safesquad_app