12 Young Women Reflect On Ruth Bader Ginsburg's Legacy & How To Keep Fighting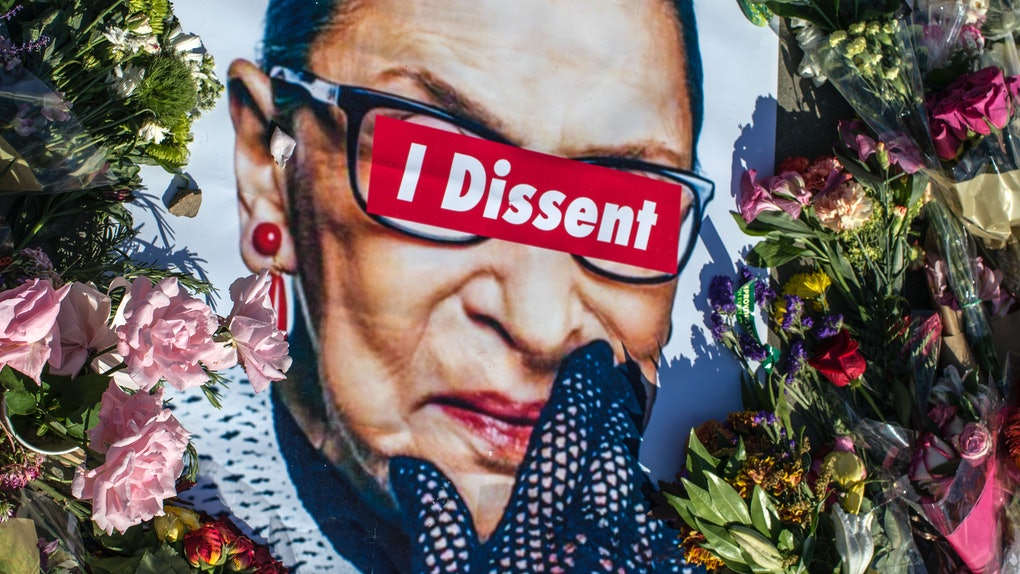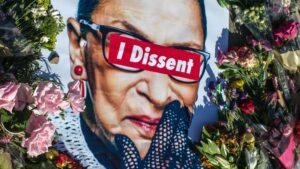 Read Original Article On Elite Daily
It's been more than a week since Supreme Court Justice Ruth Bader Ginsburg's death on Sept. 18, and Americans continue to mourn the loss of the feminist icon. Her nearly 30 years on the Supreme Court, where she ruled on issues like LGBTQ+ rights, gender discrimination, and reproductive rights, solidified her as a champion for gender equality. After her death, many people are wondering — what now? For these young women, honoring RBG's legacy is about thinking of the future.
Ginsburg's long legacy of championing gender equality spread across decades, including years as a lawyer fighting discrimination long before she was appointed to the Supreme Court in 1993. Her contributions to America include landmark opinions on equal pay, pregnancy discrimination, reproductive rights, and marriage equality. Before she passed away, her last wish, as communicated to her granddaughter, was that she "will not be replaced until a new president is installed." She fostered a sense of hope in this country to change the political landscape and advance progressive policies. Now, young activists want to carry on her wish and forward momentum, translating it into action when Americans cast their ballots in November.
Elite Daily spoke to 12 young women across the nation about their reactions to RBG's death and the legacy she left behind. Here's what they have to say about upholding the former Supreme Court justice's legacy this election season.
These interviews have been edited for length and clarity.
Mercedes M., 20
New York, New York
When I saw Ruth Bader Ginsburg speak for the first time, my 8-year-old self realized even little girls can dream big. My hope for the future is that more little girls can grow up to have equal opportunities and respect in traditionally masculine fields like politics and STEM. During the #MeToo movement, I remember her recounting a time where she experienced sexual harassment. "For so long women were silent, thinking there was nothing you could do about it. But now, the law is on the side of women or men who encounter harassment, and that's a good thing," she said. For a long time, I struggled with the fact I was raped. But at the age of 18, this very quote gave me the courage to come forward and share my experience as a survivor.
I came to the realization I had the power to change my narrative and be empowered by helping others who were unable to speak out. For me, that was the best part of healing. I am proud to be a part of survivor-based advocacy, and I'm proud to contribute a solution for a better and safer world to honor her legacy. I created a mobile application called Safe Squad to help others. The app uses an automatic SOS messaging system to alert the user's chosen emergency contacts with their location, so the next girl out there doesn't have to say "me, too."
RBG's legacy will live on through Gen Z's activism. As a nation, we must see to it that the movement continuously faces towards justice, and that means we all fight and unite to create change. We must phone bank, write to our elected officials, and show up to the polls come Election Day.